Here are some HX3 sound demos, recorded by our customers. Kudos to the artists!
You will find lots of additional sound samples on Youtube - just search for HX3!
Sound Samples of HX3.5
Lutz Krajenski - jazz artist & leader of the Lutz Krajenski Big Band - has recorded some demo music of the HX3.5 Sound Engine with CaM Rotor for us (audio only):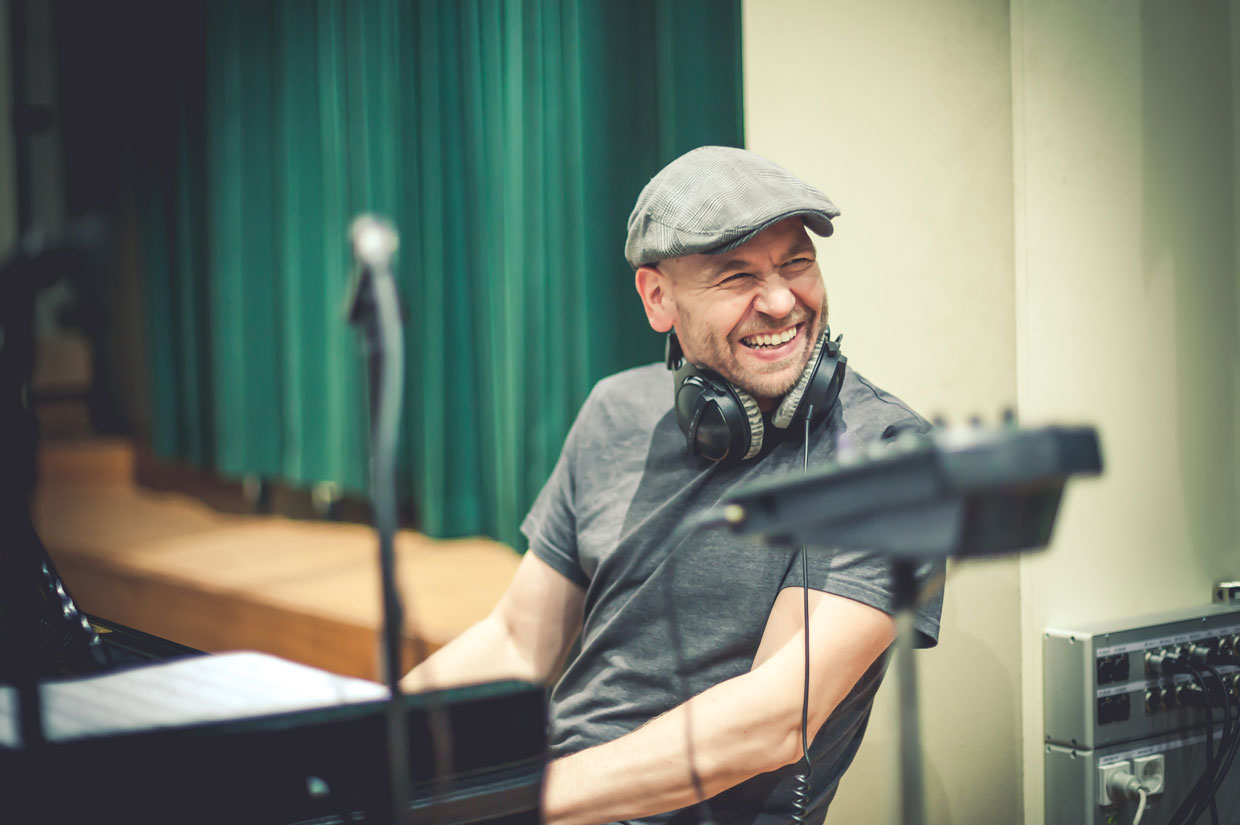 Abel Boquera from Barcelona (Spain) has visited KeyboardPartner in Langenhagen to try out the HX3. Demo organ equipped with HX3.5 firmware version 5.526, sound recorded directly from line out, no external effects:

Each B3 has its own character, no two are exactly alike. But HX3.5 can replicate any. Hal Tsuchida has set up his MAG C-2 (based on HX3) to closely resemble his 58 B3 recapped. He plays chords and licks alternately on the two instruments. Guess: Which one is the original?
Marco Ballarani demonstrates the rock side of the HX3.5 sound generator. This is how the tube amp simulation sounds from the CaM Rotor:
Please find more sound examples and videos featuring our new HX3.5 Sound Engine with CaM Rotor on our Server.
Sound Samples of HX3.4
Lutz Krajenski performes on a HX-3 organ expander module, played through his Roland Jupiter used as a master keyboard, compared to his well-maintained Hammond A-100 (on the right). For more of Lutz Krajenski please visit his website: http://lutz-krajenski.de!
Here are three demos, played by Martin Meixner and Gerd-Jan Naus on the X3-2 and recorded straight from line out jacks of internal HX3 rotary simulation (absolutely no effects added):
Our customer Arjan van den Oever plays "Speak Softly Love" with HX3 through the great Neo Instruments Ventilator (Leslie simulator):
Another customer's demo: Frank Montis​ tests his new HX3 Expander.
Our customer Marco Ballarini, editor of italian magazine space4keys, has recorded some Demos with our HX3 board - now somewhat rockin'! Thanks a lot for these demos. Played through Hamichord MIDI controller, using only the internal Leslie simulation.
Here some more jazzy tunes, also with bass and drums:
Bernd Wurzenrainer, one of Germany's best organists, came to our booth just to have a look - and stayed for an hour, playing our HX3-equipped B3000. "Your new approach of Hammond emulation has that responsiveness I miss on most clones. I especially like the C3 chorus, which is often somewhat whimpy on other simulations", he told us.
Don't miss the video (compilation) of this great artist!
Many more sound and video recordings can be found on the demo pages of Uhl Instruments and MAG Custom Organs.